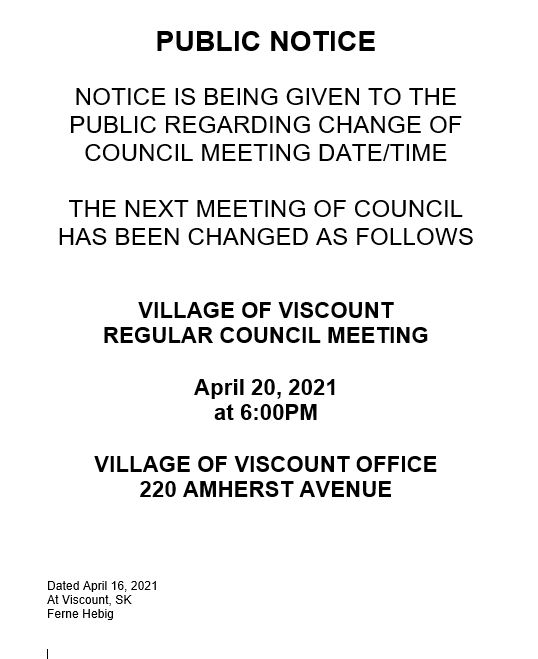 COMMUNITY KITCHEN COOKBOOK
ONLY 4 DAYS LEFT to get your Recipes into the Viscount Community Kitchen Cookbook! Deadline to submit recipes is April 18th. See the forms below or send your recipes, photos, and cookbook pre-orders/reservations to
viscountcommunitykitchen@outlook.com
Please consider contributing! A HUGE thank you to everyone who has already submitted.
RESERVE YOUR COPY TODAY! Contact the Village Office to pre-order or reserve your copy of the cookbook. Cookbooks are just $20. Payment in advance not required to reserve a copy, but it is appreciated. E-transfer, cheque and cash accepted. Simply either complete the section of the attached form or contact us with your name, email and phone number and the number of cookbooks you'd like to reserve.
THANK YOU FOR YOUR SUPPORT!